THE SUPERHERO HQ EXPERIENCE
The award winning Photography and design team at Superhero HQ create one of a kind artisan artwork which capture a 'moment in time' and celebrate your child's imagination. creating original artwork style photography unique to your child's personality.
Superhero HQ Studio is situated in Scarborough Western Australia, Our Studio sets are all handcrafted and continually evolving and transforming as we are forever creating new unique concepts. From custom made props and handmade backdrops to state of the art lighting behind the scenes we have everything from trampolines to smoke machines. You can choose a costume from our collection or are welcome to bring your own.
Each shoot experience is carefully crafted so the end outcome is beautiful edited to display loud and proud for years to come...we only create personalised artwork.
Our Wall Art Masterpieces start in price at $645. Smaller images are available and prices start from $150 each. More prices and products are available on our prices page.
We have part payment, Lay - by and Oxipay finance options available and we are happy to discuss our payment options in more detail prior to you booking an experience if you wish to see if this is an accessible option for you. please contact us if you have any more questions or you would like any other information, we would be happy to hear from you.
You can start your experience at Superhero HQ right now…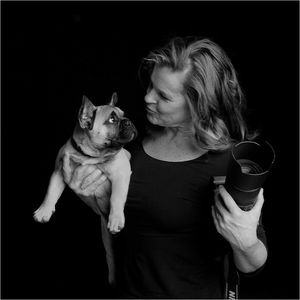 Master Photographer IV AIPP
A professional photographer for over 30 years, Janet has photographed over 1000 weddings and 6000 portrait sittings.
Winning multiple awards at both state and national and international level, Janets 30 year career as one of Australia's most highly regarded portrait photographers. In 2014 Janet launched her portraits with a purpose concept. Her campaigns have so far raised over $120 000 for WA charities.
Photographer
2018 AIPP WA Epson Newborn Photographer of the Year as well as the 2017 title and being a runner up in the Australian Newborn Photographer of the Year in 2017.
Channon has a passion for capturing, family, children's portraits and babies.
Photographer
"Sarah's passion for Photography started in High School
In the school Photo lab developing film.

She has since worked with a wedding Photographer in Canada, as a Santa's
Photographer, Volunteer Pet Photographer to help re-home cats and dogs, and lots
of weddings and families in between.

Sarah's second favourite thing to do after taking photos is dress up! She lived
in her She-Ra costume as a little girl, and still loves any party with a
theme....